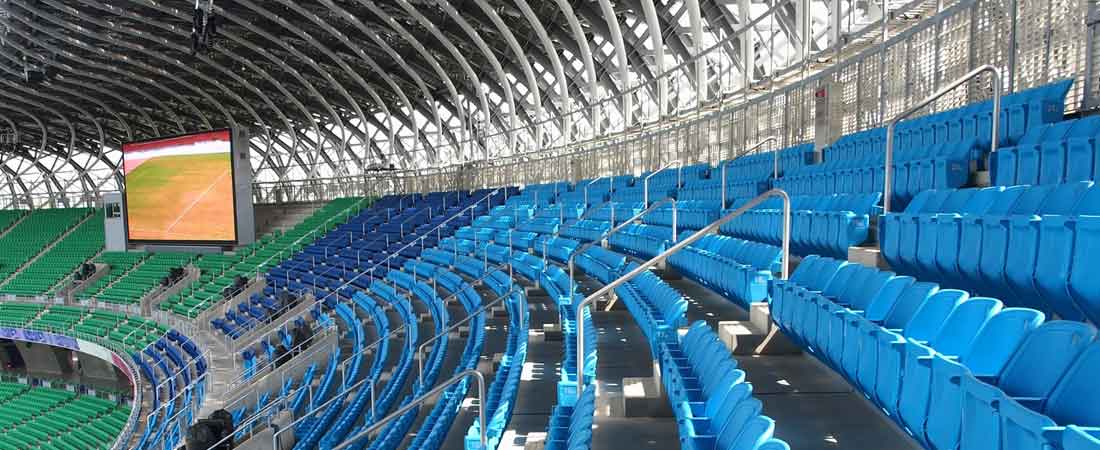 Kitchen Design and F&B Operations Consulting
Are long lines during or between games spoiling the experience of a day at the ballpark?
Are the kitchen and menus designed for speed, efficiency and easy maintenance?
Does the concession manager have the administrative tools to increase profits and sales?
Food and beverages are an important part of a visit to a stadium or sports park. Whether as a participant in a recreational league or a fan of a professional game, guests build up an appetite in the time they spend at your facility. Make sure that your food and beverage services are up to par with what your guests expect.
PFFW supplies the tools and training to boost sales and discover profits you never thought possible. We can show you management strategies and operational plans that will bring you those profits without loss of food quality or guest service.
If you are looking to streamline your kitchen facilities or rethink the menu, don't underestimate the power of planning and know-how. PFFW has been helping sports park and stadium owners and managers realize more profit from their food and beverage operations for many years. Let us put you on our list of satisfied clients.
Why Choose Us For Your Sportsplexes and Stadiums?
Proven leader in the food and beverage industry
Experts in food service management
Team of professionals specializing in project and construction management
Engineered profitability and a proven track record of success
Provide specific action plans and timelines tailored to your facility
Follow-up programs to further achieve your goals and desired results.
Our staff quickly recognized that you bring a broad range of experience and can apply it specifically to our type of business.
Sportsplexes / Health Clubs Design Clients
ACAC Health & Fitness, VA
Airport Club, CA
Amenity Services, FL
Atlantic Club, NJ
Bannockburn Club, IL
BCL Sports,
Blue Mountain Resort, PA
Boston Celtics Training Center, MA
Bucksmont Sports Center, PA
Brazilian BBQ, CA
Bob Keifer Center, OR
Camelback Ski Resort, PA
Camp Putt. OR
Cedardale Athletic Club, VT
Cedar Lanes, CA
Champions Sports Center, VT
Cherry Creek Sporting Club, CO
Chicago Heights, IL
Claremont Club, CA
Club One, PA
Club Paseo, CA
Crossgates Athletic Club, LA
East Hills Athletic Club, MI
El Dorado Grill, CO
Empire Sportsplex, CA
Ethos Health Club, NJ
Family Sports Center, TX
Franco's Athletic Club, LA
Freedom Fun Station, AZ
Frozen Ropes, NY
Harbor Bay Club, CA
Health & Fitness Con., TX
Healthpoint Fitness Center, IL
Hidden Valley Athletic Club, UT
Joan Croc Community Center, CA
Kennedy Sports Clubs, CA
Kidquest Adventureplex, OR
La Sporteque Quebec, Canada
Les Schwab Sports Park, OR
McDermott Health & Fitness, PA
Newtown Athletic Club, PA
North Dallas Athletic Club, TX
Outta Bounds Adventure Park, CA
Palos Health & Fitness Center, IL
Pasghetti's Restaurant, CA
Plex Sports, SC
Red Bank Athletic Club, NJ
Riverside Icehouse Rest, IA
Rolling Hills Club, CA
Shea Homes Active Adult Communities, CA
SkyWheel Panama City, FL
Snow Summit Ski, CA
Solano Athletic Club, CA
Tennis Corp. of America, IL
Tower Record Café, Nashville, TN
Tower Record Café, Memphis, TN
Tower Records Café, CA
Vala's Pumpkin Patch, NE
Vetta Sports, MO
Waterworks Project, Canada
Winterland FEC, AZ