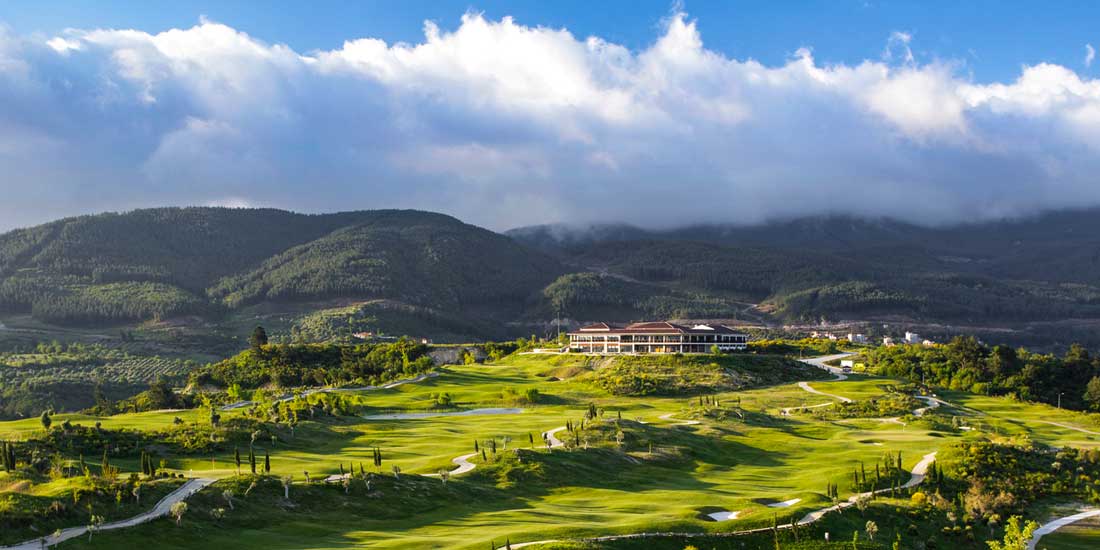 Kitchen Design and F&B Operations Consulting
At PFFW, we have worked with private clubs across the globe to maximize their food and beverage operations and reduce their subsidies. Working with the management team, we design or re-work the systems, menus, and procedures to generate more revenue to the bottom line.
Our team of experts is experienced in all aspects of country club food and beverage services. Whether you're looking for short or long-term solutions, we can show you better ways to manage your operations through restaurant and profitability management, operations review, personnel review and management, and more.
Because we stay up with market trends, we help you see how consumer demand is shifting and then show you how to ensure your clientele are satisfied in their wining and dining experiences. Working closely with vendors, suppliers, chefs, contractors and operators, PFFW can help develop, maintain, or expand your private country club.
Our design team has worked with architects and country club owners across the country to design and remodel clubhouse kitchens, so if it is time for a completely new kitchen or just a remodel, PFFW is the go-to source to make it happen. The country club experience is changing. We supply the edge to stay in competition, satisfying not only the needs of your guests, but also the needs of your business.
Mike Holtzman is a seasoned Food and Beverage professional who understands every detail of the business and he also knows what questions to ask to better understand a business's challenges and opportunities. I would recommend his work to anyone operating a food and beverage business who wants to bring about substantial improvements to their business model and their bottom line.
We have had to expand our dinner service to six nights per week to accommodate the demand, and this despite having over 200 quality restaurants within 3 miles of our club.  You and your team helped us turn our dining room into a legitimate restaurant where our members prefer to eat, which was the goal of our project from the beginning.
During the first 60 days of their engagement we have seen an improvement to the bottom line operating results of our food and beverage operation. We were able to create an alternative solution to our planned restaurant/lounge and kitchen renovation which resulted in a projected savings of $1.5 mil. His team is very efficient at providing solutions in this area and will bring real immediate actionable items.
Mike Holtzman and Scott Steele have made the team at the Pelican Bay Foundation feel like we are their most important client and are continually accessible and responsible… Once again, our praise for PFFW couldn't be more enthusiastic.
Why Choose Us For Your Private Country Club?
Proven leader in the food and beverage industry
Experts in food service management
Team of professionals specializing in project and construction management
Significant subsidy reduction and a proven track record of success
Provide specific action plans and timelines tailored to your facility
Follow-up programs to further achieve your goals and desired results.
Design Clients
Alpine Country Club, NJ
Baltusrol CC, NJ
Baton Rouge Country Club, LA
Bel Air Bay Club, CA
Big Island Country Club, HI
Boca Woods Country Club, FL
Boston Yacht Club, MA
Boughton Ridge Golf Club, IL
Brae Burn Country Club, MA
Cattail Cove, FL
City of Bolingbrook, IL
Cog Hill Golf Club, IL
Coral Bay Club, NC
Country Club of Fairfield
Coral Ridge Country Club, FL
Columbine Country Club, CO
D'Andrea Golf & Country Club, NV
East Lake Golf Club, GA
Florida Yacht Club, FL
Jumeirah Golf Estates, Dubai
Little Bay Country Club, Jamaica
La Grange Country Club, IL
Los Altos Country Club, CA
Greentree Country Club, TX
Metairie Country Club, LA
Mission Lakes Country Club, CA
Mulholland Tennis Club, CA
Napa Valley Country Club, CA
Naperbrook Golf Club, IL
New Orleans Country Club, LA
North Creek Golf Club, MS
Pebble Beach, CA
Pelican Bay, FL
Pelican Marsh, FL
Pelican's Nest, FL
Pierce Lake Golf Course, MI
Pinecrest Golf Club, IL
Pinehurst Country Club, CO
Plantation Golf & Country Club, FL
Poppy Hills Golf Club, CA
Pebble Beach, CA
Raccoon Creek Golf Course, CO
The Club at Ravenna, CO
Redhawk Country Club, CA
Ridge Creek Golf Club, CA
Ridglea Country Club, TX
River Run Golf Club, CA
Rooster Run Golf Club, CA
Royal St. Cloud Golf Club, FL
Scioto Country Club, OH
Shea Homes Active Adults (6 facilities in CA & AZ)
Somerset Hills Country Club, NJ
Spirit Hollow Golf Club, IA
Springbrook Golf Club, IL
St. Ives Country Club, GA
Sun Lakes #2, AZ
Temeku Hills Golf Club, CA
The American Club Singapore, Asia
The Atlantic Club, NY
The Country Club at DC Ranch, AZ
University Club, IA
West Wood Golf Club, CO
Windstar on Naples Bay, FL
Consulting Clients
Arizona Country Club, AZ
Baltusrol Country Club, NJ
Bay Harbor Yacht Club, MI
Bel Air Bay Club, CA
Bonnie Brook Golf Club, IL
Boughton Ridge Golf Club, IL
Briarwood Country Club, IA
Bronxville Field Club, NY
Cantigny Golf Club, IL
Cog Hill Golf Club, IL
Confederation Club, Canada
Coral Bay Club, NC
Deer Creek Golf Club, CO
Deerfield Golf Club, IL
Deerfield Country Club, NY
Desert Princess Country Club , CA
East Lake Golf Club, GA
Fairways Golf Club, VA
Farmington Country Club, VA
Fossil Trace Golf Club, CO
Flanders Valley Golf Club, NJ
Fox Hills Golf Club, IL
Forsyth Country Club, NC
Fort Worth Club, TX
Gateway Country Club, FL
Grey Oaks Country Club, FL
Great River Golf Club, CT
Heritage Pointe Country Club, Canada
Highland Pacific Golf, BC
Indian Palms Country Club, CA
Innerkip Highlands Golf Club, Canada
Intrawest Golf–6 Facilities, AZ, CA, HI
Interlachen Country Club, MN
Ironwood Golf Club, IL
Jackson Country Club, TN
Lake Naomi Club, PA
Lake Arbor Golf Club, CO
Lake Wissota Golf Club, WI
Lakeside Country Club, TX
Lakewood Country Club, MD
Links @ Stonebridge, LA
Lone Tree Golf Club, CA
Los Altos Country Club, CA
Maple Ridge Club, Canada
Middletown Country Club, PA
Mistwood Golf Club, IL
Montgomery Country Club, AL
Moraga Country Club, CA
Moss Creek Plantation, SC
Mountain Green Golf Club, VA
Napa Valley Country Club, CA
Oasis Country Club, NV
Old North State Country Club, NC
North Creek Golf Club, CA
North River Country Club, AL
Orchard Hills Golf Club, IL
Phoenix Country Club, AZ
Pinecrest Golf Club, IL
Pinchbrook Golf Club, NJ
Pinehurst Country Club, CO
Plantation Golf & Country Club, FL
Poplar Creek Country Club, IL
Poppy Ridge Golf Club, CA
Quail Ranch Golf Club, CA
Redhawk Country Club, CA
Ridglea Country Club, TX
Rio Verde Country Club, TX
River Run Golf Club, CA
Rooster Run Golf Club, CA
Round Hill Country Club, CT
Royal St. Cloud Golf Club, FL
Scioto Country Club, OH
Shaganappi Golf Club, Canada
Shea Holmes -7 facilities, CA WA & AZ
Singing Hills Golf Club, CA
Southern Hills Golf Club, MI
Sportsman's Country Club, IL
Springs Country Club, CA
Sterling Country Club, MA
Sun City Shadow Hills, CA
Sunset Valley Golf Club, NJ
Sunset Whitney Country Club, CA
Sun Lakes #2, Tempe, AZ
Sun Lakes-Banning, CA
Temeku Hills Golf Club, CA
Texas Star Golf Club, TX
The American Club Singapore, Asia
The Atlantic Club, NY
The Country Club at DC Ranch, AZ
The Country Club of Virginia, VA
The Dunes Golf & Beach Club, SC
The Farm Golf Club, GA
The Florida Yacht Club, FL
The Lakes Country Club, CA
Tucson Country Club, AZ
Tuers Capital Golf Club, CA
Turnberry Country Club, United Kingdom
Twelve Bridges Country Club, CA
Union League of Philadelphia, PA
Valley Hi Country Club, CA
Verdict Country Club, NC
Vistancia Country Club, AZ
Waialae Country Club, HI
Washoe County Parks, NV
Waterfront Country Club, VA
Waukegan Golf Courses (2), IL
Westlake Golf Club, VA
Westwood Golf Club, CO
Whitney Oaks CC, CA
Willow Creek Golf Club, IA
Windsor Golf Club, CA
Windstar Country Club, FL
Woodlands Country Club, SC
Woodstone Meadow Golf Club, VA
Worldwoods Golf Club, FL